We Are a Different
Kind of Vet Clinic.
No waiting rooms, no hassle,
and no reason to get out of your car.
Driftwood DriVEThru Vet combines the convenience of a drive-thru with the expertise and care of veterinary professionals.
Pet owners can bring their furry friends for a range of veterinary services without leaving the comfort of their car. Owners can pull their vehicle right into the clinic and wait for a veterinary professional to attend to their pet. A vet tech will come to the car to collect the pet and take them inside the car-side examination room to receive care.

Driftwood DriVEThru Vet offers various services, including routine checkups, vaccinations, wellness exams, dental cleanings, and surgical procedures. Pet owners can schedule appointments at 402-435-3003, option 1.

One of the benefits of DriVEThru Vet at DRIFTWOOD is that it saves pet owners time and reduces stress for both pets and their owners. Visiting a traditional veterinary clinic can be stressful for pets, as they may become anxious or agitated in the waiting room with other "friends." By eliminating the need to enter a waiting room, pets can remain calm and comfortable in their owner's car.

Parents love the option of keeping the kids buckled in while their furry family members can receive veterinary care! The stress of managing little humans and little critters can sometimes seem overwhelming – but not here!

Not a fan of the elements? Then DRIVETHRU! Braving the hot, cold, ice, sleet, snow, or rain is much easier at DRIFTWOOD DriVEThru Vet.

Driftwood DriVEThru Vet is a convenient and unique approach to veterinary care that caters to the needs of busy pet owners. By providing high-quality care in a stress-free environment, Driftwood DriVEThru Vetcare is revolutionizing the way pets receive medical attention.
Driftwood Kennels was established
Our aim in establishing this kennel is to assist pet owners in ensuring that their dogs are safe, healthy, and well-cared for.
Driftwood Boarding & Wellness
 to reflect the shift in our approach to animal care under new ownership.
Driftwood Vet
We officially opened to serve as a local veterinary clinic for small animals.
DriVEThru Vet
we opened the first 
DRIVETHRU VET
clinic to provide a different kind of veterinary experience for our clients
Coming Soon: Driftwood Dog Prairie Dog Park
our clientele will have exclusive access to our NEW private DRIFTWOOD DOG PRAIRIE! More details about this dog park coming soon.
DRIFTWOOD
---
PET RESORT AND SPAW
Board Your Beloved Pets with Confidence!
To book your pet's next boarding, click on the links below.
Our exciting software allows us to provide you with faster and better service. With Pet Exec you can request appointments, upload vaccines, communicate with us with ease, sign up for services, pay on the go, and much more!
bookings
powered by: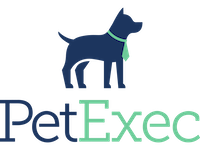 Boarding for Your Pet
Prices are based on a 12:00 PM checkout for both dogs and cats. No charge for the final day if the pet is picked up before 12:00 PM.
Please call for pricing and availability.
Daycare Boarding
Monday - Friday
EARLY Check-ins & LATE Check-outs will incur an additional Day-Boarding Fee.
The pet resort and spaw will be closed for room service between 11:00 AM and 3:00 PM!
EARLY Check-ins & LATE Check-outs will incur an additional Day-Boarding Fee.
The pet resort and spaw will be closed for room service between 11:00 AM and 3:00 PM!
Overnight Stay Options
Private Suites

FIRST-IN-LINE service and amenities – with all of the "human" interaction of being at home

Standard Dens

Climate-controlled and comfortable accommodations tailored to fit your beloved dog

Cat Condos

Feline boarding that only cats would enjoy. Dogs need not apply…
Our boarding areas explained
Boarding Areas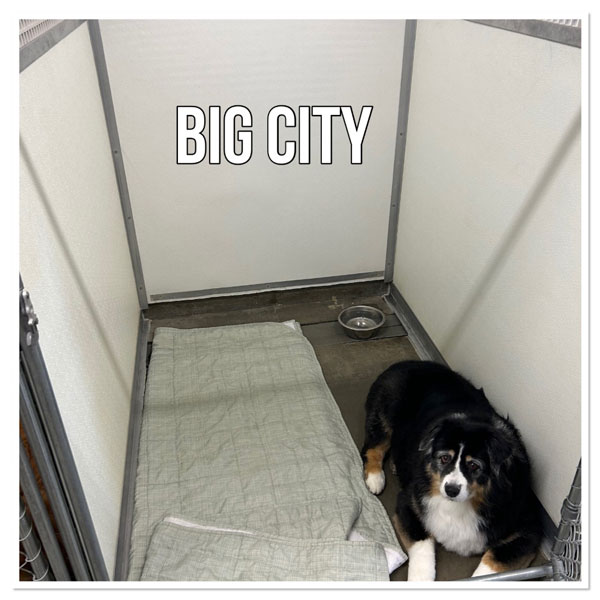 Big City
Big City Boarding is our 5x4 room for our talkative and adventurous dogs.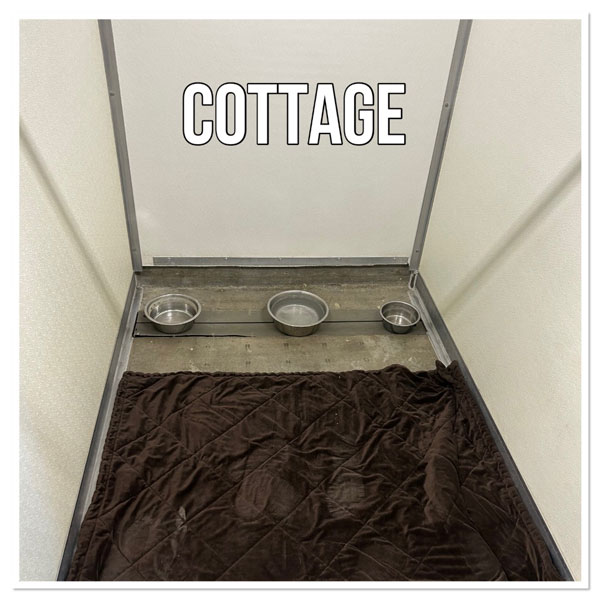 Cottage
Cottage Boarding is our 5x4 room for our quiet and calm dogs.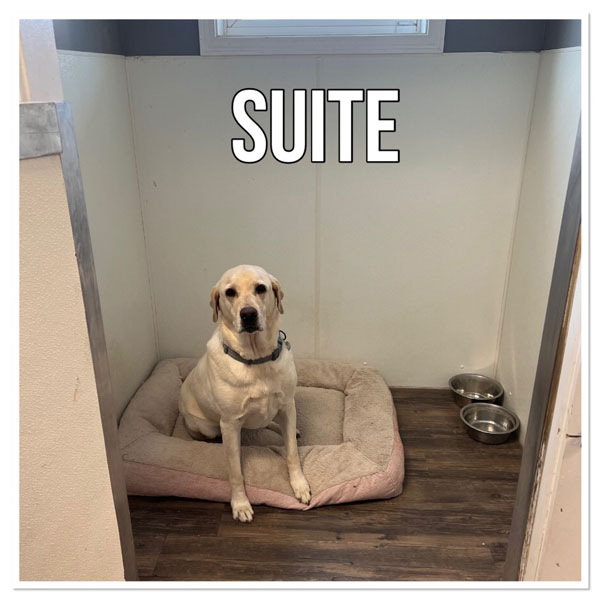 Suite
Suite Boarding is our private rooms up in the lobby best for quiet and calm dogs.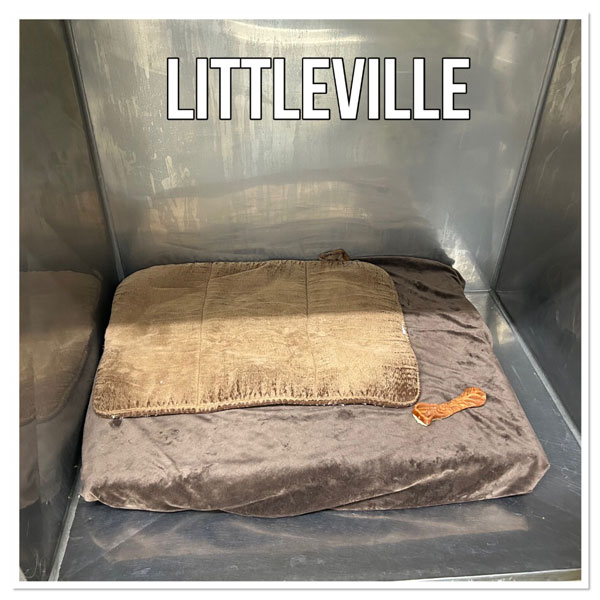 Littleville is our stainless steel bank boarding which is great for small dogs who like to den themselves.
$24.95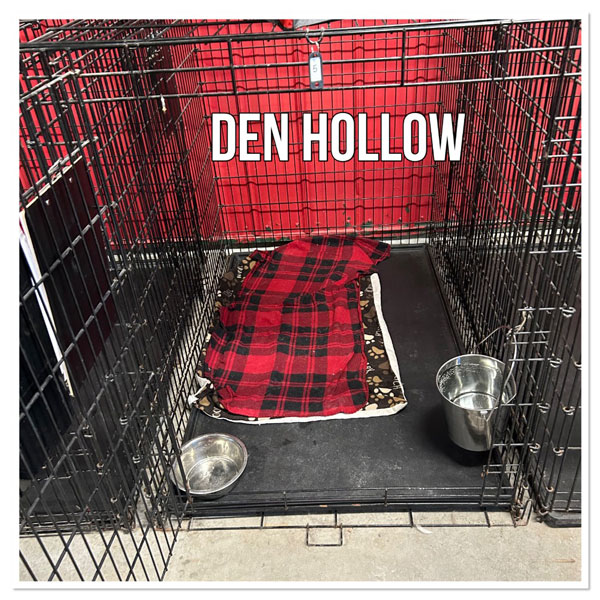 Den Hollow
Den Hollow is our portable Great Dane sized crates suitable for most dogs.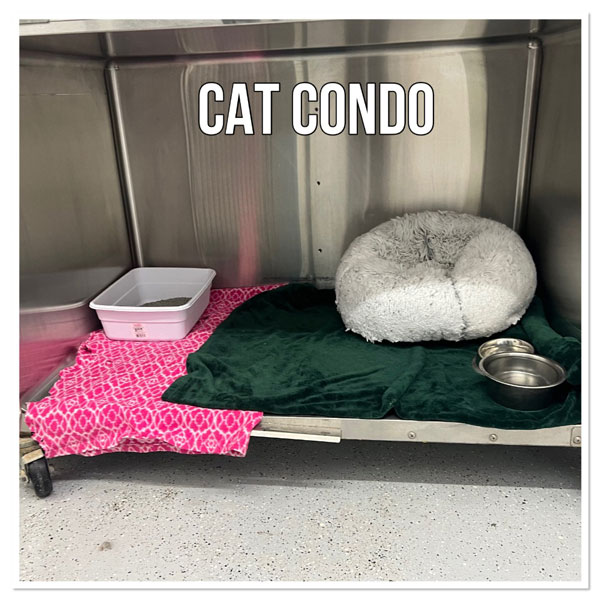 Cat Condo
Cat Condo Boarding is large stainless steel bank boarding in a quiet area of our resort.
Brought Items
We do our best to keep all of your belongings clean and accounted for but unfortunately, we can not guarantee all items will be returned to you.
We do have limited space and request you bring enough food and medicine for just your stay plus one day extra just in case.
Please limit two toys per pet.
We ask that you do not bring oversized items such as crates, food containers, etc.
Our preference is for you to bag your food in a one gallon ziploc bag with a scooper included.
We do allow you to bring bedding but we ask that it's blankets (queen size or smaller), towels, or t-shirts. This allows us to wash them if necessary, we can not wash traditional beds.
When staying with us, we recommend you bring your pet's food from home, as it will be easier on their stomach to continue a regular diet than to switch to something new. If you do forget or would prefer, we do have food here to provide at an additional charge.
PetBookings/GOOSE Notice:
You are always free to call us and make a reservation over the phone, but when booking your stay with PetBookings/GOOSE any refunds must be done through
 

their
system as it is third-party. Give us a call for more information about your reservation!