We Are a Different
Kind of Vet Clinic.
No waiting rooms, no hassle,
and no reason to get out of your car.
Driftwood DriVEThru Vet combines the convenience of a drive-thru with the expertise and care of veterinary professionals.
Pet owners can bring their furry friends for a range of veterinary services without leaving the comfort of their car. Owners can pull their vehicle right into the clinic and wait for a veterinary professional to attend to their pet. A vet tech will come to the car to collect the pet and take them inside the car-side examination room to receive care.

Driftwood DriVEThru Vet offers various services, including routine checkups, vaccinations, wellness exams, dental cleanings, and surgical procedures. Pet owners can schedule appointments at 402-435-3003, option 1.

One of the benefits of DriVEThru Vet at DRIFTWOOD is that it saves pet owners time and reduces stress for both pets and their owners. Visiting a traditional veterinary clinic can be stressful for pets, as they may become anxious or agitated in the waiting room with other "friends." By eliminating the need to enter a waiting room, pets can remain calm and comfortable in their owner's car.

Parents love the option of keeping the kids buckled in while their furry family members can receive veterinary care! The stress of managing little humans and little critters can sometimes seem overwhelming – but not here!

Not a fan of the elements? Then DRIVETHRU! Braving the hot, cold, ice, sleet, snow, or rain is much easier at DRIFTWOOD DriVEThru Vet.

Driftwood DriVEThru Vet is a convenient and unique approach to veterinary care that caters to the needs of busy pet owners. By providing high-quality care in a stress-free environment, Driftwood DriVEThru Vetcare is revolutionizing the way pets receive medical attention.
Driftwood Kennels was established
Our aim in establishing this kennel is to assist pet owners in ensuring that their dogs are safe, healthy, and well-cared for.
Driftwood Boarding & Wellness
 to reflect the shift in our approach to animal care under new ownership.
Driftwood Vet
We officially opened to serve as a local veterinary clinic for small animals.
DriVEThru Vet
we opened the first 
DRIVETHRU VET
clinic to provide a different kind of veterinary experience for our clients
Coming Soon: Driftwood Dog Prairie Dog Park
our clientele will have exclusive access to our NEW private DRIFTWOOD DOG PRAIRIE! More details about this dog park coming soon.
DRIFTWOOD
---
PET RESORT AND SPAW
Overnight Services
Non-Peak Rates
Standard Room $31.85*
Suite 48.85*
Cat Condo $24.95*
Peak Rates
Summer & Major Holidays
Standard Room $38.85*
Suite 55.85*
Cat Condo $31.95*
*Pickup after 12:00 p.m. will incur an additional night of boarding. Sunday is always considered an early checkout, pets are paid through Monday at 12:00 p.m.
Day Services
Daycare
Full Day $25.85
Half Day $17.85
(Any Five Hours or Less)
Peak rates are May 1st - Sept 30th and the week of major holidays (New Year's, Easter, Thanksgiving, & Christmas).  

We require a three-night minimum and a $100 deposit per pet for the week of New Year's, Easter, Memorial Day, 4th of July, Labor Day, Thanksgiving, & Christmas.  Cancellation of less than seven days will forfeit the deposit. 

We are closed to the public on New Year's Day, Easter, the Sunday before Memorial Day, 4th of July, Sunday before Labor Day, Thanksgiving, The day after Thanksgiving (Black Friday), Christmas Eve, & Christmas Day.  We are still staffed to take care of the animals as normal but closed to the public.  

We have limited hours on Memorial Day & Labor Day.  Both days we are open 4:30p-5:30p.
Associated Fees:
Medication - $2.95 per medication AND per administration.
Excessive clean-up fees range from $14.95 - $22.95. We strive to keep all pets in a clean environment while vacationing with us. Each dog goes out a minimum of four times per day. At times they will have accidents in their room this is not abnormal. When it becomes excessive (for example - a pet who is continually marking) a cleaning fee will be incurred.
Healthy Pet Program - $3 per day per pet. Please click here to learn more about our peace-of-mind assurance plan.
Pick-up after 12p will incur an additional night of boarding. Sunday is always considered an early checkout, pets are paid through Monday at 12p.
Full veterinary services are available as needed at an additional cost.
Discounts for pets who share rooms.
Non-Peak Rates
3 dogs - $85.00
2 cats - $44.91
Peak Rates
2 dogs - $69.93
3 dogs - $92.00
2 cats - 51.91
We proudly offer a peace-of-mind insurance plan through Driftwood Vet. Our plan covers any unforeseen medical services your pet may need while in our care.
The plan does cover all costs at Driftwood Vet services based on what the staff deems as quality care.  Now you have confidence knowing your pet is covered when you opt in to our plan at our low daily rate.
This plan does not cover vaccines, medication refills, or any routine vet services,
Accidents, injuries, and illnesses that don't happen often, but they do happen.
• $3 a day per pet for boarding
• $1 a day per pet for other resort services.
Healthy Pet Program is an opt-in or out on each visit. For a claim to be processed we must have a signed vet services plan opting in upon arrival. By opting out you are accepting all financial liability for any vet care deemed necessary while in our care. Any claims of issues after departure must be reported within 48 hours of departure time in writing to driftwoodprs@gmail.com.
Driftwood Referral Program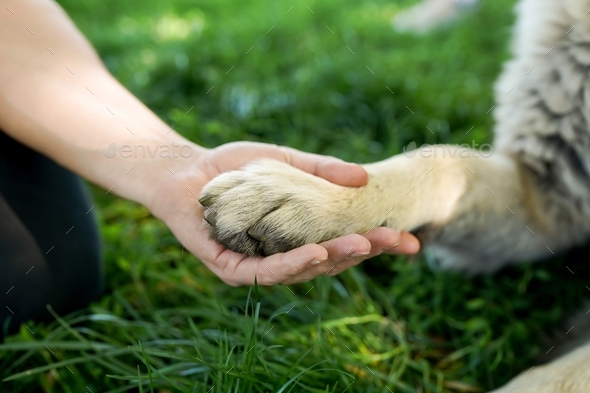 We'd love to meet your pet's friends! (Your friends too!) We have a referral program for our customers, if you recommend us to someone who books either a vet appointment or a boarding stay with us or if you refer a friend or family member to Driftwood (DRIVETHRU Vet OR Driftwood PET RESORT and SPAW), we'll credit both families with 20 bucks off your next vet visit - or overnight stay.
Then your dogs will have even more friends to stay with while here, and even more, fun to have! Give us a call for any questions or to make an appointment.
Board Your Beloved Pets with Confidence!
To book your pet's next boarding, click on the links below.
Our exciting software allows us to provide you with faster and better service. With Pet Exec you can request appointments, upload vaccines, communicate with us with ease, sign up for services, pay on the go, and much more!
bookings
powered by: